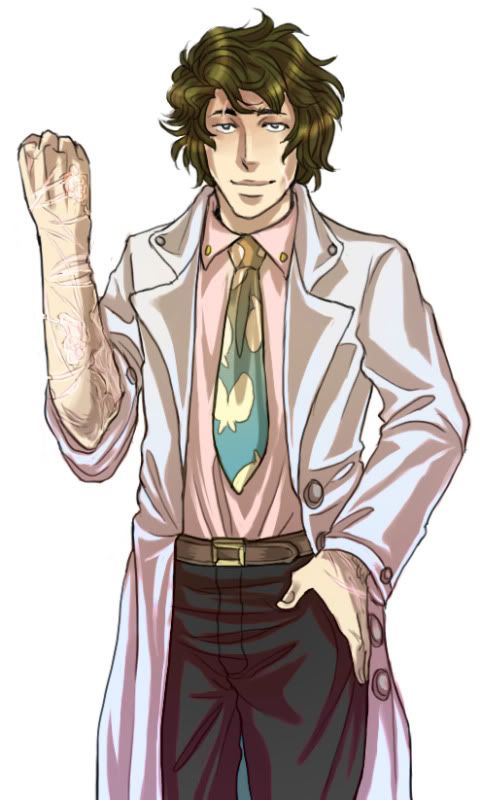 Doctor Neal Hughes, 32 years. He works as a pediatrician.
Is quite comfortable being a masochist. Popular with children.
Wears long-sleeves and gloves while at work.

Doctor Ezra Wolf, 30 years. He works as a general surgeon.
Has an aggressive personality, which causes him guilt and frustration.
He's damn good with a scalpel.

The Director and his ailing son.
The pharmacologist and the psychologist.